2018 Curator Connect Clean-up, part 2
Welcome to the second and last part of my 2018 Curator Connect Clean-up (if you missed the first half, check it out here)! The horror themes were strong in the VNs sent to me this year and while it will be less explicit in this part, they're not completely gone either, mostly represented by Perseverance – an episodic, postapocalyptic game which strives to prove that story-driven experience featuring zombies is still not passée in 2018 (and, possibly, that the Telltale storytelling formula is not as dead as the studio that created it). Other than that, we'll get to experience an ominous sci-fi mystery Event-D and two low-budget, simple romance VNs, all of them holding some surprises… Not always positive ones, though.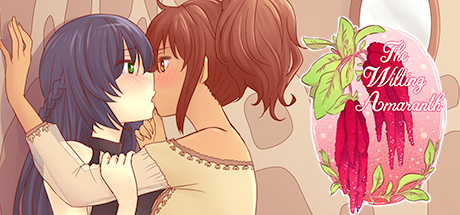 I have pretty complicated feelings about Reine Works' visual novels – on one hand, they show genuine effort, have decent visuals and are not cynically exploitative even when implementing sexual content. On the other, they always struggle when it goes writing and characterisation, to the point they always short of being genuinely good and compelling. The Wilting Amaranth showcases these problems especially well – while the set-up protagonist's personality and her backstory are all simple (a lesbian-in-denial princess, pressured by her parents into an arranged marriage, is accidentally summoned by a witch to her remote tower), they're interesting enough to carry a simple, romantic plot.
            Where it pretty much falls apart is the heroines and how their characters are developed: the witch is shy and stuttering to the point she's barely able to hold a conversation at any point of the plot and her quirks grow tiring very fast. The other possible love interest, a prisoner of the witch who tried to assassinate her for a bounty, is a first-class sociopath who can do all kinds of despicable things if it makes her some money, but switching her attitude in certain scenarios for no clear reason. Even with how short the game is (around 3-4 hours of reading) there's no real justification for how these characters are developed and sadly, it takes away quite a lot of fun from the experience, with contains not-awful production values and some fairly cool ideas. While reading it is not a complete waste of time, it's also not something I would ever strongly recommend, even for yuri fans.
Final rating: (Cautiously) Recommended