Kaori After Story (Western VN Review)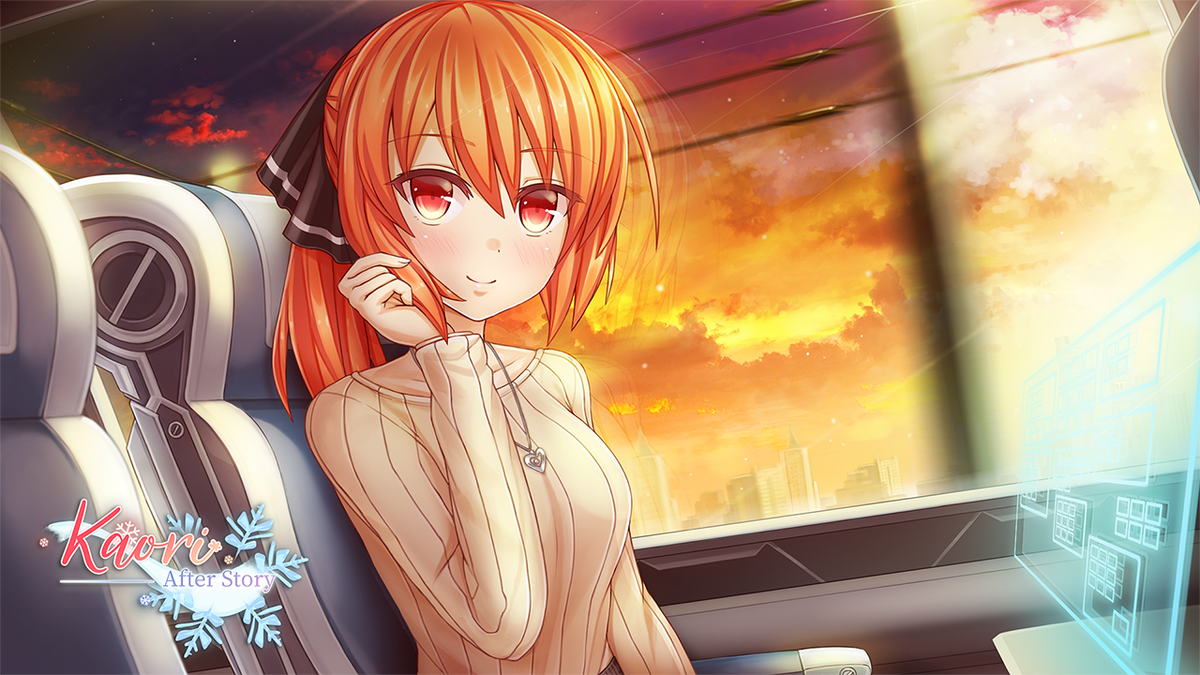 A short while ago I've reviewed PixelFade's Crystalline, expressing my disappointment at what was a visually brilliant, but rather hollow experience, in many ways inferior to that studio's first project, Ace Academy. While AA, a mecha-themed game set in near future's Japan, mixed convincing drama, a cast of archetypical, but compelling heroines and great SoL sections, providing a fairly balanced and enjoyable game, Crystalline focused much more on comedy and despite the fantasy adventure framework, failed to produce an engaging plot or characters interesting enough to make the whole experience satisfying. The genuine chemistry between Ace Academy's characters and its compelling atmosphere let me even forgive its anticlimactic ending – PixelFade struggled heavily with that game's development, being forced to cut a large portion of the plot and rush the conclusion, infuriating many fans. The cuts and omissions were definitely visible, for me however, what was already there was simply too good to disregard and I still consider AA as one of the best EVNs I've ever read.
            As you can imagine, it was hard for me not to get excited when, shortly after Crystalline's release, the studio announced Kaori After Story – a spin-off to Ace Academy, continuing the romance arc of Kaori, arguably the primary heroine of the first game. Using the Live 2D engine and animations from Crystalline, it promised to be another eye-candy, this time directed to the fans of PixelFade's debut title. What worried me, however, was that it was also described by the devs as primarily a comedy, most likely ignoring the bitter-sweet climate of the original and its somewhat ambivalent ending. Thankfully, as much as some might be disappointed with this game's obvious disinterest in continuing Ace Academy's main intrigue, connected to protagonist's father's scientific research and tragic death, there are many things here they should find highly satisfying – and even I, as reserved as I was when approaching KAS, couldn't help but to enjoy it quite a lot.