Welcome back to EVN Chronicles, your prime source of romantic fluff reviews and recommendations! Today, I present you a post that will either capitalize on the post-Valentine's Day atmosphere by providing you even more positive feels, or help mend your lonely heart with quality love stories! Romance, as we all know, is one of the driving elements of visual novels in general, and maybe especially within the niche that is particularly close to my heart – and that is, of course, yuri. Recently, I've spent quite a lot of time going through and writing about Yuri Game Jam VNs and with that coverage finished, for the time being, it's an excellent day to look beyond this particular event to satisfy our freeware yuri needs.
          The Western visual novel scene is, if you take a closer look, surprisingly full of f/f romantic stories and freeware titles containing such themes show up pretty regularly, both thanks to other game jams, such as NaNoRen0 and various "random" releases, mostly by hobbyist developers. Today, I'll go through some of the most notable, free EVNs with yuri elements – both those purely focused on girls' love and those that include it as a significant part of the experience, but not its primary theme. As usual with this kind of lists, I'll focus on short, casual VNs most fitting the mini-review format – some games that would fit the theme, like Christine Love's Don't Take it Personally, Babe, it Just ain't Your Story, deserve a more detailed review and they will receive just that… SoonTM.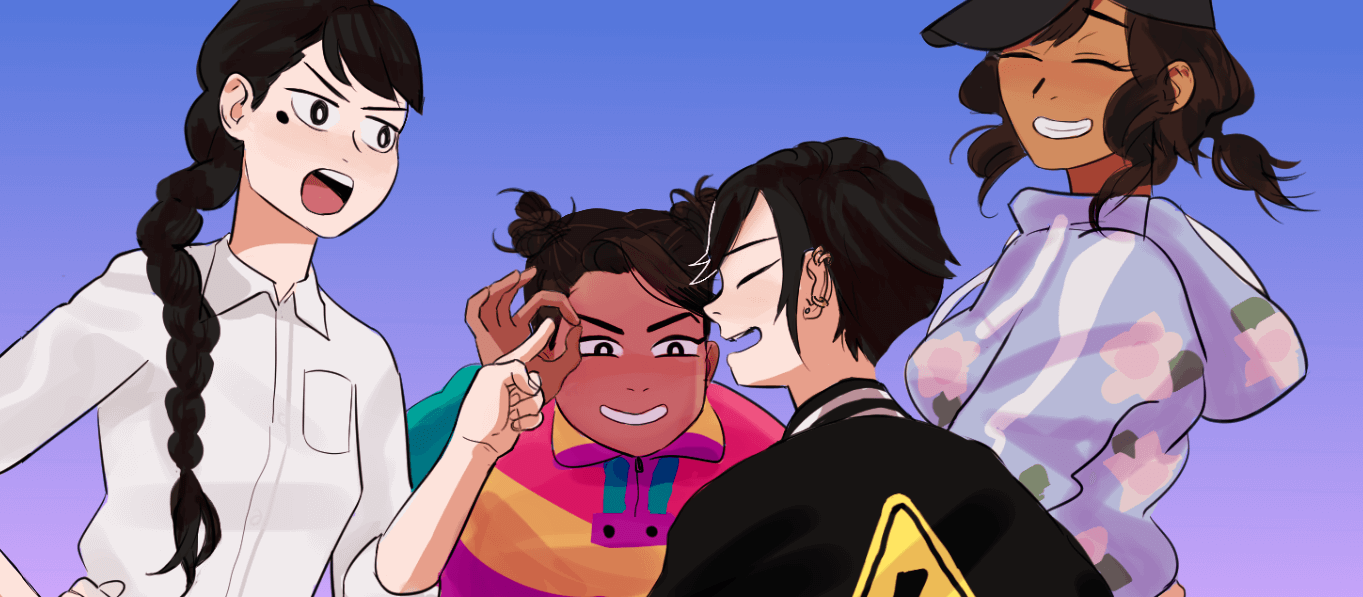 Brianna Lei's story about a group of lesbian teenagers has gathered a significant amount of mainstream attention thank to its unique subject matter (focusing on minority queer women and their experience), but it's definitely more than just a piece of social commentary. It offers a well-written, charming story that tackles its main themes with a lot of subtlety and attention to detail. It also doesn't overstate the sexuality of its characters, saying more about the universal challenges of growing up than just minority issues. And while it definitely attempts to create a more realistic representation of homosexual relationships, straying away from the typical, idealized yuri romance, it's a fun and light-hearted read that should be appropriate for anyone not allergic to close-to-reality LGBT stories.
Final Score: Highly Recommended
 
Nami's allegoric love story about Space and Time, threatened by the never-ending spiral into nothingness, is a simple, short game, that nonetheless managed to gather an impressive amount of praise from the readers (apparent, among other things, through its unusually high VNDB rating: 7.48 average, 6.92 Bayesian). With beautiful (although distinctly cute) visuals and high-quality writing, this NaNoRen0 2016 entry is a really touching and surprisingly unpretentious read, appropriate not just for yuri fans, but rather everyone not afraid to shed a few tears.
Final Score: Highly Recommended
 
The notorious otomege by Michaela Laws might focus mostly on the male love interests, but also offers three enjoyable yuri routes – two short, "side" ones, featuring protagonist's high school friends Naomi and Suzu, and one revolving around Diana – a succubus and one of the central characters of the whole Seduce Me series. While cheesy writing and voice-acting, along with inconsistent art sometimes makes it hard to take this game seriously, it truly works the best when you don't – the amateurish feel gives it some peculiar charm with can make it highly enjoyable if you're looking for a few laughs, along with the genuinely cute, romantic moments it provides. And Diana's route, at least, is definitely among the most interesting elements of the whole experience.
Final Score: Recommended
 
Mira's Magical Mishap by SilverHyena is another one of those extremely cute and relaxing yuri visual novels which work best when you don't want to worry about receiving a really bad ending or the drama going out of control. Following Mira, a magic school dropout trying to prove herself as an owner of a potions store, and creates a faulty mixture that takes away the magic of her old rival, Odette. Having to work together to fix the problem, they realize that their old conflicts were misunderstandings more than anything more. Depending on your path, they might forgive each other and become friends, or even more than that – and as standard as this scenario is, pleasant art and good writing make it just fun enough to read to be ultimately worth your time.
Final Score: Recommended

Quintessential work by NomnomNami, the Romance Detective duology does a great job of showcasing both her characteristic artstyle and the casual, mostly-comedic storytelling typical for her VNs. While the second game was never truly finished, missing some art assets, the whole series is complete story-wise and offers a lot of fun for those looking for a light, cheerful read – although the sequel has its share of more sober, touching moments and should be compelling also for those looking for some actual romance and drama.
Final Score: Highly Recommended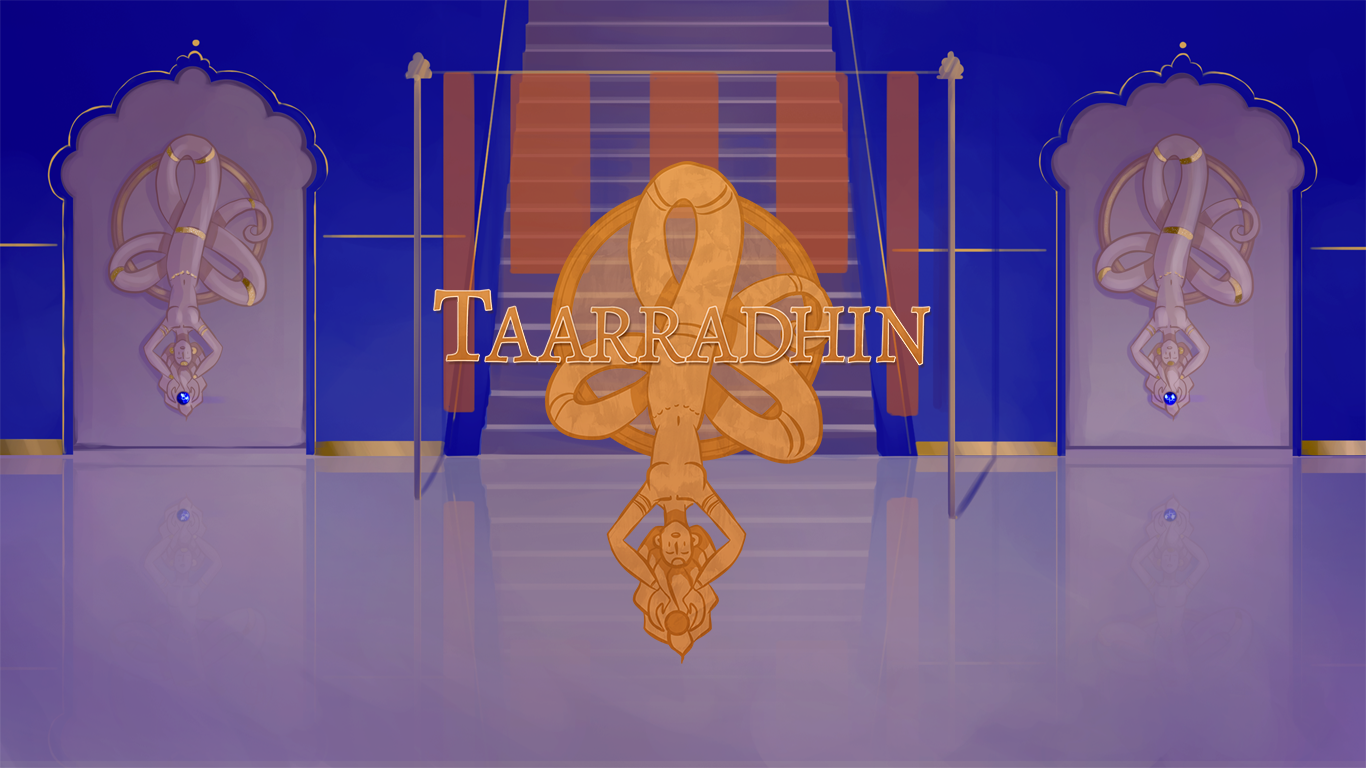 Taarradhin is a fairly well-known NaNoRenO 2014 entry, that only partially relies on yuri themes, but manages to stand out thanks to an appealing aesthetic, Orient-inspired stylization and a simple, but well-executed plot. It follows the story of Netqia, a young and naive daughter of a powerful noble in a country struck by a catastrophic drought, who's unexpectedly presented with a gift of two beautiful slaves. While, just like other games on this list, Taarradhin is fairly short, it manages to create an interesting setting with many elements unusual for visual novels, a pretty well-fleshed-out cast of characters and an interesting intrigue, that lets you connect to the main cast through multiple playthroughs and rewards you with a compelling "true" conclusion at the end of the road.
Final Score: Recommended
 
Before Winged Cloud became the company we all know and love (?), they've created a cute, SonoHana-style nukige titled Sugar's Delight, under the Neko☆Soft label. And surprisingly enough, it's quite a competent one, if you exclude the headache-inducing, stock background music. The already mentioned Kiss for the Petals inspirations are rather clear even in the character designs and the emotional dynamic between the heroines, and while the writing is definitely not on par with the Japanese productions, it's serviceable most of the time. The erotic scenes are also surprisingly well-done, making this game quite adequate for what it tries to be – and that, considering what came later from its creators, is already a positive surprise.
Final Score: Recommended
--------------------------------------------------
I've said it so many times that it is probably getting boring by now, but the unique place that yuri and f/f romantic themes play in the EVN scene is one of the reasons I appreciate it so much. For the fans of girls' love, Western VN devs, both hobbyists and professional ones, provide a constant stream of meaningful content (admittedly, with lesbian porn being just as prevalent and seemingly way more popular than it is on the Japanese eroge market). While I expect free games to become less prevalent in the future, as the most talented devs transition to commercial titles and the market for those grows steadily, yuri fans will always have something to look forward to in the EVN niche – and hopefully, I'll be able to fill many more lists like this with enjoyable f/f stories. 
          And for now, I hope you've enjoyed this little post and I wish you all a lot of love in your lives, both in 2D and 3D formats!