My Magical Demon Lover (Yaoi VN Review)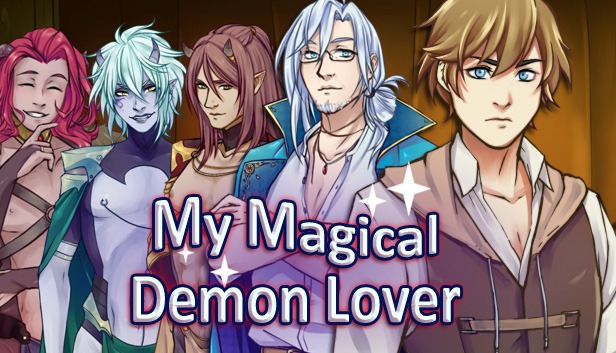 Yaoi VNs, and yaoi media in general, are something I know quite a bit about "in theory" – even beyond the discussions in the VN community, you can't get far into fan studies academic literature without seeing substantial mentions of both Western slash fan-fiction and Japanese yaoi doujin in every other article. Still, in practice, BL VNs were something I was always hesitant to pick up, not really because of being "scared" of male gay romance, but simply because of it having lower appeal to me than both traditional het romance, and, especially, yuri. When I can choose between similarly high-quality games from various genres (and my backlog is full of those), yaoi simply doesn't have many appeal-points to climb at the top of my to-read list.
            Thankfully, where my straight male sensibilities didn't lead me, Steam Curator Connect came into action, in the form of Y Press Games sending me their debut visual novel My Magical Demon Lover. Released in May 2018, this little BL game promises a pretty interesting formula – a highly-comedic erotic VN, borderline nukige when it goes to the amount of sexual content, but kept in a strictly softcore formula (with no genitals visible in any of the scenes). Being a much bigger fan of softcore porn than I am of normal hentai, this already made me much less reluctant to explore this game, but still left me definitely outside of its target audience. Thankfully, porn wasn't the only thing it had on offer...