Steam Curator Wrap-Up – Winter 2020 (Legend of Everything; Weeping Willow; Usagiri; Revenant March; Tell a Demon)
---
Hello and welcome to EVN Chronicles' seasonal Steam Curator Wrap-up, where I cover the VNs sent to me for review through Steam's Curator Connect functionality. Lately, I've come to a sad realisation that I'm unlikely to keep up with all the games I'm receiving, with the appropriate tab in my Steam library growing more and more intimidating over time. However, I'll be still working to give a chance to as many of them as possible, and assess them for all of you.
                This time around, I've been able to check out five titles, the main highlight being the newest VN by the Indonesian studio Kidalang, Legend of Everything, with its deeply unique spin on the isekai formula. This is, however, not where the interesting stuff ends, as the climatic Revenant March and wonderfully-stylized Tell a Demon also proved to be strong contenders, making this one of the most compelling lists I've worked on in this series. So, please join me in this brief overview and if any of the games catch your interest, you can go straight to their Steam pages by clicking their titles. Enjoy!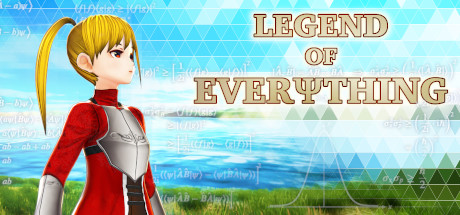 Legend of Everything is definitely the most unusual visual novel in today's post, particularly because of its subject matter. At first glance, it might look like a simple spin on the isekai formula, with an inhabitant of a fantasy-themed, video game world being the protagonist and interacting with a particularly chaotic person transported there from our reality. However, pretty soon it transforms into a giant thought experiment, and basically a lecture on the simulation hypothesis – the idea that our universe is actually a simulation created by some advanced intelligence. This notion might seem absurd at first glance, but is made less so the more you learn about modern physics theory and strangely arbitral rules that govern various phenomena it describes. While never fully abandoning the formula of comedic fantasy adventure, Legend of Everything thoroughly explores this idea and conveys tons of legitimate science knowledge, basically becoming the most moe course on modern science you're likely to can find, presented in a highly accessible, but genuinely educational way. If you're at least marginally interested in this kind of topics, the game should be quite enjoyable to you.
                What's less impressive, in my opinion, is the visual side of the experience, dependent on subpar-quality 3D sprites and environments. It's particularly disappointing in contrast with the rather-stylish art in this studio's previous titles, An Octave Higher and One Small Fire at a Time. However, I was pretty quickly able to look past it thanks to how enjoyable the writing was, consistently combining well-constructed science discussions with quirky characters and humour, and even some epic and heartfelt moments worthy of a "proper" fantasy story. Saying anything more would inevitably involve spoilers, so I'll simply recommend everyone to check this game out – it offers a lot more than you'd expect at first glance.
Final rating: Highly Recommended