Steam Curator Wrap-up – Fall 2019 (Summer Meetings; Omnimus; Knife Sisters; The Far Rings; 4 Alice: Lorange Journey)
---
Hello and welcome to my seasonal Steam Curator Connect Wrap-up, where I'll be looking at games sent to me for review through my Steam Curator profile during the last few months – particularly the shorter/simpler among them, for which I couldn't make dedicated posts. This time, the quality of the VNs I've received was a positive surprise, with each title offering something interesting and most of them exceeding my expectations in some ways. The highlights of today's list are definitely the virtual reality-themed thriller Omnimus and the uniquely-stylized, mildly-erotic queer VN Knife Sisters. However, all of the games I'll be writing about are arguably worth your attention, so please stay with me while I explore their main perks and issues. As usual, links in each title will lead you straight to the Steam store page, so you can quickly check the games out at their source. Enjoy!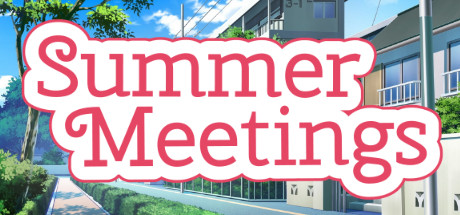 The growth of Mikołaj Spychał's lineup of perfectly-generic romance VNs quite likely isn't stopping any time soon, and his fourth game, Summer Meetings, is another incremental improvement to the previously-established formula. Much of the fun in his VNs come not from the very standard love stories, or especially from the minimalistic visuals (nearly no CGs and simple sprites), but from the ability to mess up the romance in an impressive number of ways. Dating a few girls at once without them knowing, cheating, randomly kissing the wrong girl at the concert you went to as a group… For people that just want to see the world burn, this might be the best opportunity since School Days (although without that significant bonus of hentai and/or gore).
                At the same time, the core story is solid enough for what it tries to be and the writing feels like a step up from all the author's previous titles: it has a nice flow to it and the English script feels pretty much devoid of translation issues I've noticed in his earlier games. The five heroines are decently fleshed-out and even can surprise you in some ways – like the step-sister's willingness to keep the romance non-committal and even tolerating other girl being the protagonist's primary focus. The main thing stopping me from fully recommending it is the price: for a VN this simple visually and with 5-6 hours of content, 10 dollars feels like an overkill. If you find it for half of that price, however, it's a surprisingly fun way of burning one or two evenings.
Final Rating: Cautiously Recommended