Heart of the Woods (Yuri VN Review)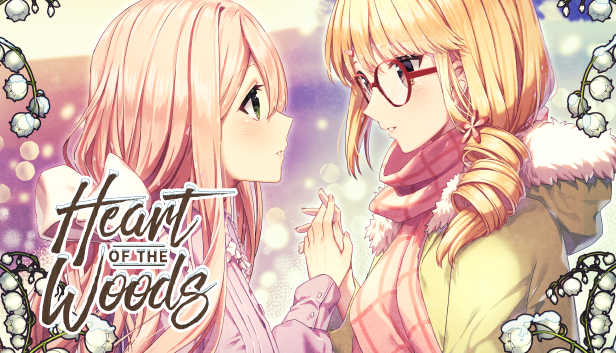 Studio Élan, a company founded by Josh Kaplan, one of the authors of the highly-appreciated yuri VN Highway Blossoms (check out my review of it here), gathered an unusually large and enthusiastic following since its formation in early 2018. Engaging high-profile artists for their projects, utilizing Kaplan's renown within the VN community and brilliantly spreading its message through social media, the relatively small team managed to become of the most high-profile actors on the EVN scene before releasing even a single title (not counting demos and prologues, which, of course, also had a large role of building the studio's profile). With follower counts and Patreon support that could make many veterans of the scene jealous, the company spent the last year working on two interesting and well-marketed projects, both of them gorgeously-looking yuri VNs, while seemingly only getting more and more attention.
                Considering the hype building up at insane rates, it was that much more crucial for Studio Élan's debut title, Heart of the Woods, to deliver a compelling and memorable experience. While few people could doubt its stunning aesthetic – the demo and plenty of promotional material made that part perfectly clear – it was still a question whether it could create characters and story able to at least rival those of Highway Blossoms, to which the new game would be inevitably compared. Thankfully, I can quite confidently say that the full release, which showed up on Steam mid-February 2019, was pretty much everything fans could hope for – and maybe even more than that.