Yuri Game Jam 2018 VNs, part 1
Yuri Game Jam, having few limitations on what can enter the event outside of including some form of yuri or LGBT themes, was always a good arena for various devs to show off demos or prototypes and gain visibility or feedback for their projects. At the same time, it consistently attracted many complete projects, often surprisingly solid when it goes to their quality and the amount of content they offered. This year this was no different, with over 20 full games entering the event, including 11 original VNs, ranging from extremely short and basic, to a few-hours-long and artistically impressive ones. In the last month, after the end-of-October YGJ deadline has been reached, I was going through all these titles and today I'm offering you a full overview of what a VN fan might find in this year's event's roster. Or, well, at least the first half of it...
          In my coverage, I will, for the most part, ignore all the in-development titles – the production cycles of indie games are always a bit unpredictable and I'm highly distrustful whether some of the demos we can find in YGJ will turn into actual, finished products in foreseeable future. Instead, I'll be focusing on the fully-released visual novels in the event and providing a short overview of each of them, along with a simple rating on a scale of "not recommended/recommended/highly recommended". I will also, obviously, skip on the games from other genres that took part in the Jam (although if you value story-driven yurige, I encourage you to still give them a chance). So, I hope you'll join me on the journey through this interesting collection of queer, freeware VNs and uncover all the surprises this year's edition of YGJ holds for us. As always, all the games mentioned below are completely free to play, so if you click the Itch.io links in their titles, you can try them out right away with no charge. Let's get to it!
-----------------------------------------------------------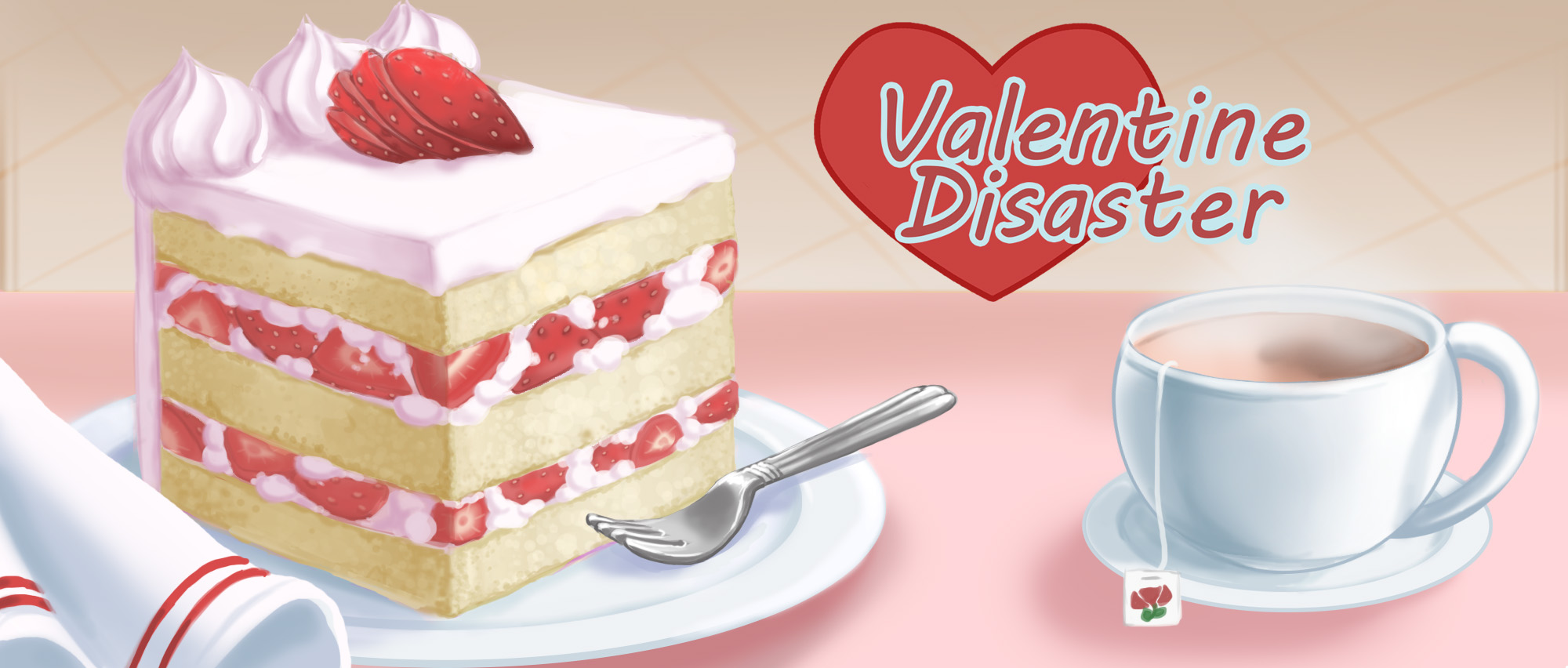 We'll start things off with what could be described as another quintessential YGJ VN – a piece of cute, visually pleasant and utterly heartwarming GxG romance with some minor, cool spins to it. In this case, the story of tomboyish Selene trying to bake a perfect Valentines Day's gift for her girlfriend after they had a falling out, is spiced up by brief point-and-click gameplay elements, requiring you to buy and select the right ingredients for the dessert of your choosing. If you follow the subtle clues the game provide you with along the way, you can easily find the best combination or home-made delicacies and bought presents to quickly salvage the threatened holiday. But if you mess up, there will be consequences… A very brief (up to an hour for 100% completion), but fun and lovely-looking experience.
Final Rating: Highly Recommended