Crystalline (Western VN Review)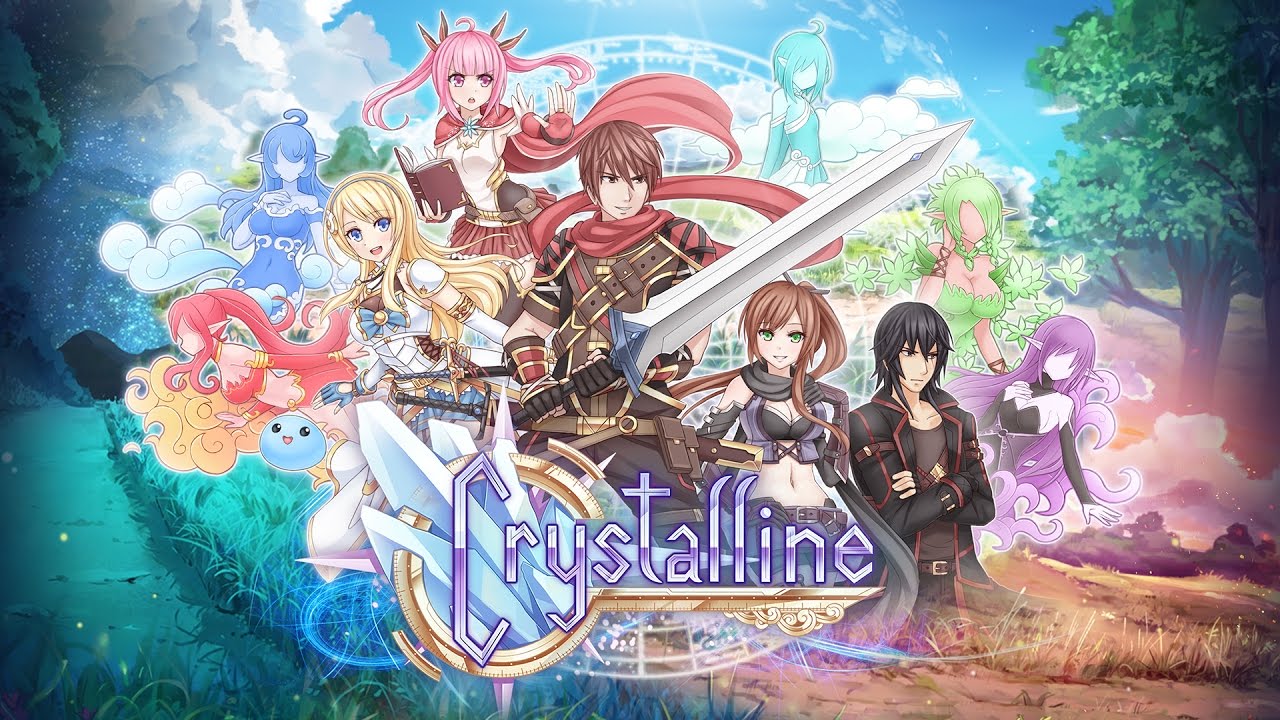 Disclaimer: I was provided with a review copy of this game by the developer. All opinion presented here are solely my own.
PixelFade is a studio that from the very beginning showed an unusually ambitious approach to EVN development. Their first project, Ace Academy, offered some features rarely seen in Western VN of similar scale (~10h of content), such as good-quality, full voice acting and lots of impressive-looking, stylistically consistent artwork. It was also pretty atypical in its storytelling, featuring a mostly college-age cast, choosing a very tame approach to romance and avoiding the fanservice endemic to this kind of lighthearted, SoL-focused VNs. Initially funded on Kickstarter as Kendo Crush, it went through a curious evolution from a generic-looking, sports-themed game into a futuristic story about mecha battles but regardless of all the tribulations, the end effect was a highly refreshing, all-ages experience with a satisfying mix of light drama, non-violent action and mystery. In my opinion, it's still one of the best EVNs ever released, with few real issues beyond the somewhat abrupt, anticlimactic ending and the overly simplistic "gameplay" elements.
            Considering the relative success of Ace Academy, it was obvious that there would be high expectations connected to PixelFade's second project, Crystalline – a lighthearted fantasy tale with a single romanceable heroine, which promised a longer story and even higher production qualities than their debut. After a successful Kickstarter campaign in early 2017, with gathered over 60k CAD (an amount pretty much unseen when it goes to original EVN projects), the game fairly quickly entered Steam on early access and was fully released in late August 2018 – the much anticipated final product offering truly impressive sound and visual design... And, in my opinion, a truly disappointing lack of compelling story content. But why is that exactly?