Plk_Lesiak's Shovelware Adventures: Silver Cow Studios' Ecchi VNs (non-Time Tenshi edition)
While Time Tenshi, which I covered two weeks ago, is definitely the flagship franchise for Silver Cow Studios, the company never settled for only producing new iterations of their breast-expansion/time-travel formula, releasing two other ecchi VNs since their debut in 2015. Those games, while they didn't abandon the giant boobs and over-the-top storytelling that could be considered Silver Cow's staple, offered their own twists to the fanservice-filled and trashy, but hentai-free format. The first one, Burokku Girls, appeared just three months after the first Time Tenshi game and… The lack of reasonable development time definitely showed, in a few ways. The second, Battleship Bishojo came out in early 2017, after Time Tenshi 2's Special Edition and proved that the devs had their formula figured out much better by this point in time. Still, what exactly are these games about, besides exclusively-kyonyuu heroines and are they as good serviceable as Time Tenshi proved to be?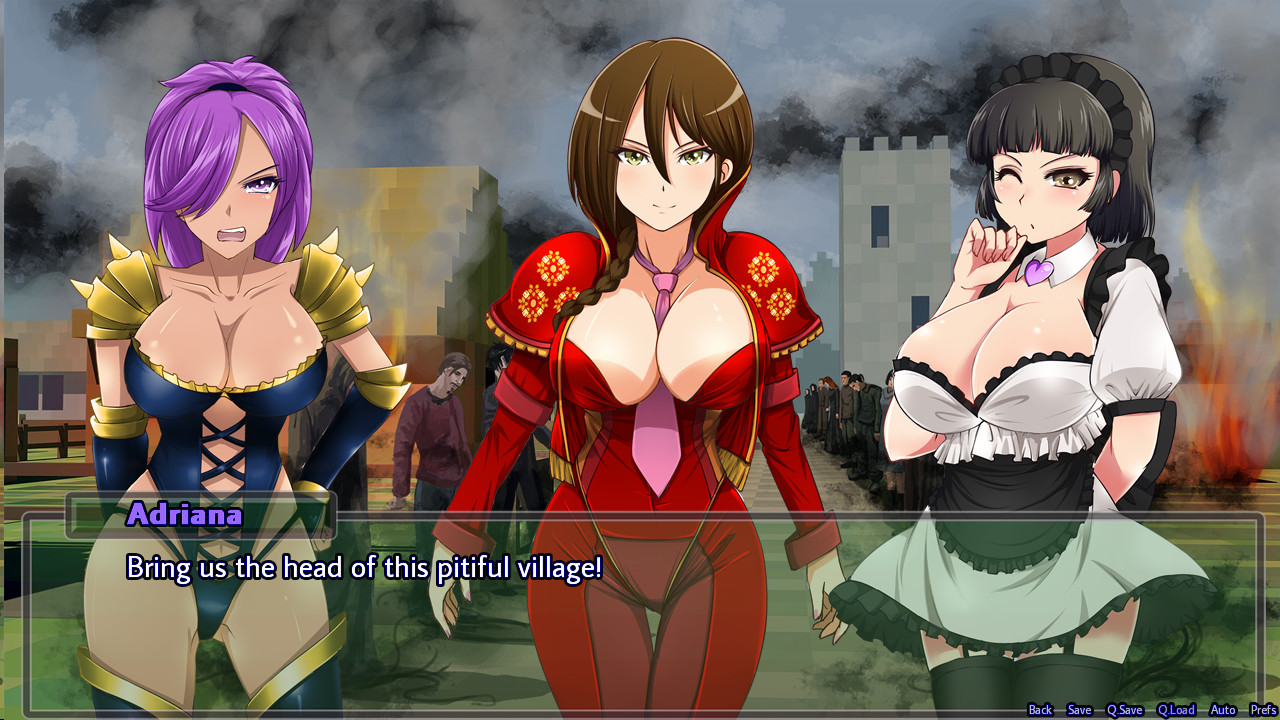 Burokku Girls (the first part of the title apparently represents the Japanese pronunciation of the word "block") is quite possibly the most bizarre VN I've seen since Legends of Talia: Arcadia. Although it's not as devoid of humour as the Winged Cloud's unfortunate "dark fantasy adventure", it still manages to mix incredibly trashy fanservice and character designs with a rather grimdark story about a last bastion of light in the world besieged by darkness – a conflict so hopeless that the people of the last town standing are pretty much just waiting for their final battle and inevitable demise. Our generic protagonist enters this world-ending scenario through a full-immersion VN machine, constructed by his father. The virtual reality set goes haywire in an inexplicable way and transports him to a reality built with the titular Blocks – voxel-like elements, which were used in past immemorial to create an artificial paradise for people to live in, but was since invaded by the "Underworlders", exiles trapped in the dark chasms beneath the "Overworld" and sealed away with the Blocks.