Plk Lesiak's Shovelware Adventures: Time Tenshi series
While not nearly as famous as Winged Cloud's Sakura games, Silver Cow Studio's Time Tenshi is one of the longest-running EVN series, following a single storyline and consistent cast of characters since late 2015. So far, its developers published three, fairly substantial entries in the franchise: Time Tenshi, Time Tenshi 2 (released in mid-2016 and later expanded significantly in the Special Edition version) and Time Tenshi Paradox – an episodic game, with two parts already available and most likely more coming in the near future. All of them, unusually at this day and age, follow a relatively tame, ecchi formula with no actual hentai scenes – a choice Silver Cow seems to be quite dedicated to, despite the general trend of inserting 18+ patches into everything that can even remotely justify the full-on adult content. But, enough of history lessons – how's the story of busty time travellers and sexy side effects of temporal dislocation holding up in the current, competitive market of anime boob slideshows? Surprisingly well, I'd say! Or at least, to a certain point...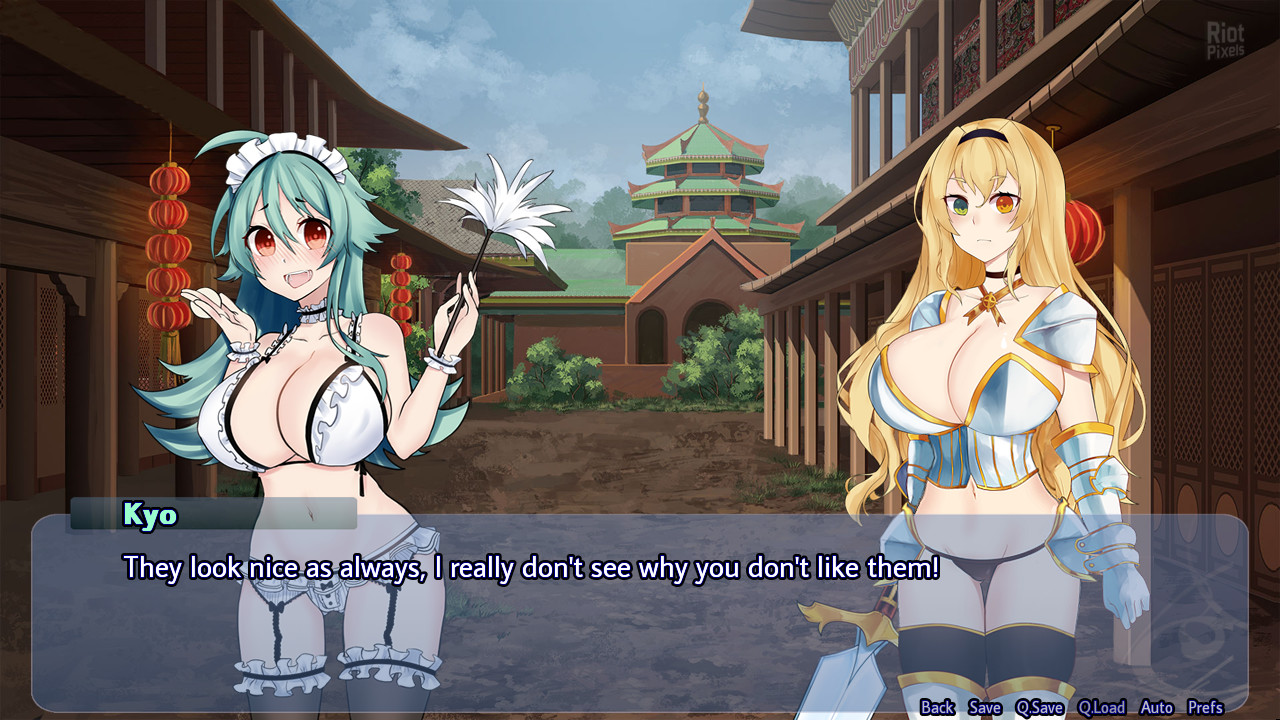 Time Tenshi starts with a bang and soon after, follows it up with a few extra ones. The first scene features our male lead, Kenji (the usual faceless, high-schooler protagonist-kun), witnessing his house burning down along with his parents. After being hospitalized for a few months because of the shock, he's picked up by his only close relative – maternal grandfather, an elusive scientist who was barely present in his family's life. He invites Kenji to live in his laboratory complex, where he hides… A time machine, obviously! And while this might be quite predictable, there's another important twist, which will be a leading theme in the Time Tenshi games from this moment forward: time travel has a fairly peculiar side effect when used by women, making their hormones go out of control, their boobs and butts grow enormously (until they return to their time) and turning them… Eager, for a brief time after they come back from the past (that's the one direction in which the time machine works). And the professor's assistants happen to be three gorgeous women in overly-revealing uniforms! Who would've thought!