Dank-a-Ronpa Ch.4
Maggie asks YOU!

7 members have voted
1. Okay, it's been a while since the last chapter. What excuse should I make in the story to even justify how late this is?

They entered an elevator to go to the courtroom, and it so happened to be the world's slowest elevator;

The elevator was fine, but before they could reach the courtroom, they had to clear an underwater dungeon;

A overlong h-scene started inside the elevator between whoever is your OTP and it just ended now;

The story was forcefully terminated because a windows 10 update and we could only reload the last save now;

Maggie is so fucking lazy that the characters started an emergency reunion to plan a revolution to overthrow her and make another Fuwan write this, but they couldn't agree with anything so they postponed it and here we are now.
---
    I DON'T EVEN REMEMBER HOW LONG AGO: Not even time travel saved tymmur, but it's not like Dreamysyu, VirginSmasher and Zander would give up so fast! After finding a whopping amount of 1 (one) clue, our heroes started marching to the court room.
    After whatever won the poll, our heroes finally reached a red velvet room, decorated with golden statues and chains. An extravagant atmosphere, that also made everyone dizzy, just like Ranzo's ego. Speaking of the Devil, he just started singing a Velvet Underground song. Back to the room's interior, we could also see a circle of golden platforms in the exact middle of the room, an arrangement that permitted them to see everyone else should they step behind the platforms. Well, not "should", "must", they have to do it, to save America, or whatever other noble reason. Maggiekuma's throne was located closer to the corner, in a higher ground where it was possible to see everything the plebeians bellow were doing. 
    "Sooooooo, you guys are finally here!" said Maggiekuma, savoring some popcorn.
    "And whose fault is it, that we're this late?" we can count on batman to rub salt on other people's wound.
    "Okay, look, I already waste half a screen worth of space with that poll, so let's drop the issue about my lateness! You have better things to discuss!" angrily said Maggiekuma, throwing popcorn at our heroes. Kiri didn't seem offended.
    "Yeah, like, we can discuss how h-scenes are important to the plot!" Dergonu proposed a circle jerking.
    "We would stay here all day if we were to discuss that. Instead, shouldn't we discuss... I don't know... about tymmur's death???" Dreamysyu put his protagonism to good use.
    "Oh right, we should honour the bugger." Poltroon said in a dignified way, almost contradicting his behaviour in the last chapter.
    "You say that like we're disrespecting him, but these bunch of lines we're saying that never ends is a nice shout out to the fella." justified Fiddle.
    "Now that's what I call a fantastic homage!" agreed Ranzo, even though deep down they thought that their performance of Fucking Wizard by Reverend Bizarre that was edited out of the story to not split the audience due to musical differences was better.
    "Okay, I... think I can allow that. But can you guys at least, pretty please, babble while going to your designated seats?" not even I understand Maggiekuma's attempts to save time at this point.
    "If I remember right here, we have to find the culprit hiding here and then vote for him here so we can continue to live here." littleshogun made a recap.
    "So what, we just talk and talk about it until the culprit eventually blurts it all out?" Virgin proposed.
    "That wouldn't be half as fun! So let me explain some additional rules to the trial session!"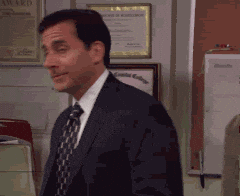 Said Zander, with his now healed physical injury and forever persisting mental damage.
    "No need. I microwaved my way through a time where we already listened to the rules before this, so I can tell you guys!" Kurisu saving the day.
    "You could have, you know, looked for the culprit's name..." Or not.
    "Well, in short, we have to talk non stop about the same things over and over again even if they are painfully obvious until someone with half a brain figures the bullshit in our arguments and fire a truth bullet through it. We can add some random babble in the conversation too, to make things more of a chore than harder per se."
    "Putting it like this... god, this game sucks!" everything sucks for you, bats.
    "So, all we gotta do is shoot first, eh?" said Lesiak, firing a bullet that would put Clint Eastwood's characters to shame. Sasuga, Ultimate Westerner. Too bad SeniorBlitz happened to be in front of him, so he ended with a bullet in his skull. Sasuga, Ultimate Westerner.
    RIP.
    "Eeerr... that sounded like Lesiak put a... silencer in his gun." it looked like a very lame and inappropriate joke made by Dergonu, but it was also a nice shout out to Senior's pun habits.
    "To be quite honest, I think this game will be much more balanced now. He was too overpowered with that guide of his." said the guy that claimed he knows everything about the progress of the story.
    "I have to agree with that as well. One should not defy the gods." said the guy that defy the gods himself.
    "Even if we don't like it, you have a point. Now everyone have a fair chance." said the tsun that can time travel. "I'm not a tsundere!" that's not what I said. "A-a-a-a-a-and I'm not just a tsun either!"
    "Well, except the part about killing each other mid trial, even if I don't really care if you guys actually do it, the trial goes exactly like Kurisu explained. So start presenting some proof or something."
    "Oh, I have some!" Kenshin finally got the ball rolling.
    "I also happen to have some." Zander said calmly like this:
    "I also have something to show." Virgin said proudly. Not even Dreamysyu, that was with him had any idea what kind of clue he found.
    "Let's start with mine, since I raised my hand first! Okay, I gathered some pics from the crime scene. Maggiekuma, can you lend me a screen to project those?" said Kenshin.
    "This is really necessary? I mean, we're handling guro material here..." Lesiak asked before I have to rate this fic 18+.
    "Guro..." Dergonu seems to be controlling himself to not say anything else.
    "About guro here, I think I could give my opinion on it, but since I'm not into strangling and tentacle anal rape here, I think I'll pass on this here." littleshogun gave his opinion.
    ".............Not only you're being awfully specific, but no one asked if anyone liked guro either." Ranzo tsukkomied for a moment.
    "Eeerrr, but don't we just looked at the body? Ignoring that it was 2 eons ago outside the story. How 2D pics can be worse than the real deal?" Virgin asked.
    "I'm not sure if this 2D vs 3D argument's going to fly on court, mister Virgin." you guys are already on court, mister Poltroon, but he was so naturally on mood for trials that he didn't even noticed his language quirk.
    "To be honest, the only thing those pics will show is what I'm about to describe." Zander started. "I investigated the body and made a shocking discover: it wasn't the gif that killed tymmur, he was electrocuted!"
    "Impossible. How such a detail went unnoticed by the gods?" bellowed Clephas, making a question that I didn't really think the answer to.
    "His feet were stuck into a bucket full of water together with an electric wire. So it means... that someone entered the scene, probably knocked tymmur out cold, stuck his feet into the bucket, put the wire there, send the gif as a red flag and then fled." Dreamysyu put all the pieces together. "But... when did the culprit find the time to do all that?"
    "He doesn't need time if they can time travel..." Ranzo preferred to chaotic-evilly accuse anyone without proof just for the lulz than actually help.
    "True that, but unfortunately for your lulz, I have some further proof I'm not the killer. Isn't that right, Kenshin_sama?!" Kurisu said, throwing their ace in the moment they judged to be the most dramatic!
    "Why people only present evidence on dramatic prompts and not, like, right at the start?" Danganronpa is to blame, bats.
    "Oh right! The message on the blackboard! I have a pic of it as well!" Kenshin said what they knew. "When both of us entered the scene, we saw this 'Podology services for free!' message written with pink chalk on the blackboard, so maybe that's what baited tymmur."
    "I don't even know what podology is supposed to be, what's your point?" Virgin didn't understand gay speak.
    "I'm not sure either, but maybe... you're trying to say that tymmur put his feet inside that bucket by himself??" dramatic song starts playing.
    "WHATA TWIIIIIIIIIIIST!" not really, Maggiekuma. You're the only one excited here.
    "Wait a moment. If that's true... why we didn't saw that message when we went to crime scene?" Lesiak questioned.
    "Because I eventually erased it to write a differences chart between the anime and the VN version of S;G 0 there." calmly explained Kurisu.
    "Destroying evidence, eh?" Poltroon suddenly became Canadian.
    "To be honest, it made the episode even more fun to watch, building that chart." the order of the words in Kenshin's explanation looks like something poorly translated from japanese. And then, everyone just removed Kenshin and Kurisu from the blame list because I don't want to drag this any longer.
    "Okay, I think it's finally time for me to shine!" Virgin raised from his seat, at least I hope I mentioned they were sitting before.
    "Oh yeah, you apparently had some evidence." Zander trusted Virgin as much as Virgin trusted him.
    "Yeah, and it's that now dead guy's guide!"
    "Wait, isn't this cheating?" Dergonu uphold the rules with seriousness.
    "Not when I'm the one doing it!" said Virgin, quickly turning the pages of Senior's guide. "Soooo, if I got to the right page, I think the way to advance is... to ask Dergonu to hack the system?"
    "Dergonu, care to explain?" Fiddle asked, judging his comrade.
    "Oh riiiiight, I was hacking the system to get access to the monitors early, so maybe I can do it again to check some unusual activity." I'm not sure if Dergonu can even do that, but Kaguya is not in the story so this have to do. After some *insert meme and oversimplified explanation of hacker doing stuff* in a laptop that Maggiekuma lent to them, Dergonu turned back to his friends with a sullen expression. "It's no use, I can't even see traces of Kurisu's magecraft there."
    "Some mod you are." Zander rolled his eyes.
    "☆=(ゝω・)/" Kiri intervene for the first time! "ヾ(`・ω・´)ノ" They said.
    "Can someone localize this?"
    "They're saying that maybe Poltroon or Clephas can try to get access to the system too. They aren't the Ultimate Mod, but maybe their permissions are wacky enough for that to work." Fiddle translated.
    "WHAT ARE YOU EVEN OBJECTING TO?????" Dreamysyu asked themselves if Maggie didn't do that just because she so wanted to use that pic.
    "Did Kiri really says all of that with just that smiley?" batman asked the real question.
    "Yes." Fiddle only nodded, because they know. And somehow everyone just accepted it and the plot moved forward.
    "Well, since batman stole my catchphrase..." not really, Mr. Edgeworth. "I'll hack into this system of yours instead, to finally make a grandiose entrance in this trial." I think it's a fair trade, solving plot problems instead of saying a meme catchphrase. And with that, his fingers danced through the keyboard of Maggiekuma's laptop. "Ohoooo... what is this?"
    "Cut the suspense, did you find out who send the gif?"
    "As a matter of fact, yes. And it was... someone named Dergonu!"
    DUN DUN DUUUUUUUUUUUUUUN!
    "Absurd! It's not me!!! Just look into my account activity!!! It was pretty much inactive before Dreamysyu asked for my help earlier this morning!" Dergone yelled.
    "Just for the record, I'm not confirming this piece of information." Dreamysyu threw Dergonu under the bus.
    "TRAITOR!"
    "Fret not, my fellow moderator. I never said it was you that did it. I said an account with the name 'Dergonu' is the responsible for this mess, apparently. And for some reason, this Dergonu is also following your account." Poltroon explained.
    "But wasn't that Dergonu following Dergonu Dergonu themselves?" Kenshin put it in a confusing way, but it was the painful truth.
    "Oh yeah, that's right. So forget what I said about not fretting, Dergonu, please do fret." Poltroon dealt the final blow.
    "Wait, we're not doing that retarded rhythm game from Danganronpa now, are we?" Ranzo asked. Even if he was a music enthusiast, no one deserves that annoying game.
    "No lol, that minigame is stupid, I can go down without that and with my dignity instead, thank you very much." Dergonu explained.
    "So it WAS you the culprit here. You must be quite interested here in how to mouth those obviously delicious and long and thick bananas here to actually commit murder for it here." littleshogun disapproved.
    ".................I think you're the only one that still remembers that was supposed to be our motivation." Virgin felt some degeneration in the air.
    "Nah man, I didn't do it for some dumb book." Dergonu switched to their evil villain personality. For some reason, no one was really surprised.
    "So, why did you kill tymmur?"
    "For the ~~***GURO***~~, of course!" And them they started some chant that looked like a chuuni villain speech. "KILL, PUNCH, STAB, BLEEEEED!!!! Why is this frustrated Derg so mad? I hope you can't answer me, as your brains escape through your ears! Dance, Derg, at the rhythm of the falling severed fingers! Crawl in my direction leaving your intestines in your trails! You can't take your eyes of Derg, so I'll take them out for you maggots!" for some reason, Dergonu started talking about themselves in third person, something as bad as guro.
    "Okay, but where's the sexual part in those things you describe? That's just regular gore." asked Dreamysyu.
    "Well, I'm sexy (/ω\)" Kiri wasn't amused with Dergonu trying to copy them.
    "Is this... the real Dergonu?" Lesiak asked, somehow surprised that he didn't recognize his friend that had a whopping amount of maybe 5 lines in 3 chapters worth of characterization.
    "Actually, now everything is starting to make sense." Really? "They did that... because they wanted to be guroed themselves."
    "mWAHAHAKWAKWA~ mAYBE?! <3" Dergonu's maniacal laugh echoed in the chamber.
    "Well, if that's what this shell of a human being is asking for..." Clephas started a summoning spell. "KILL, PUNCH, STAB, BLEEEEED!!!!..." no, I won't create 2 mantras in a single chapter.
    "HOLD YOUR HORSES! I CAN HANDLE THIS!" said Maggiekuma, wanting to shine in this chapter as well. "The Punishment time is on the house! And I prepared some pretty cool Visual Novel style execution!" Saying that, Maggiekuma took an old grimoire whose cover was covered in a cat's hide. The Legendary Nekonomicon. It seems Senior's soul is still trapped in the courtroom, as the lame puns are out of control. Cutting off one of their finger and pouring the blood over the cursed book's page, Maggiekuma summoned Dergonu's executioner. "Who's better to punish bad Dergonu than the very own Empress of the Banished Lands?"
    In the next moment. The sky suddenly went dark. They were indoors, but they noticed it through a TV that Maggiekuma turned on in that instant or something. But the reason for that suddenly invaded the courtroom too. Wasps. A fuck ton of them. Their buzzing was quite loud, almost looking like they were omegaloling at the characters' misery. The characters that had closer ties with Hell knew what were those wasps. The poster boys (boys is even the right word here?) of the Banished Lands, the symbol of the Queen. And indeed, short after, she appeared. The High Mistress Neko, the Ultimate Catgirl. Clad in a beautiful samurai armor and carrying a giant samurai sword, she was danger incarnate. She also had massive breasts that were in fact just two gigantic spherical bombs just to be even more dangerous. She approached Dergonu with a smile on her face, the wasps flying around her now buzzing a chorus latin song to be even more chuuni.
    "Ahaha, so you're the boy who needs some punishment?" she asked in a voice that almost made you want to be punished.
    "Only if you don't be gentle with me." Well, apparently Dergonu DID wanted to be punished.
    "Desu wa~" said the Neko Queen in gratuitous japanese that didn't really make any sense here. "So, time to...!"
    [The content of Dergonu's execution was considered too extreme for Fuwa rules, so I removed it according. I count with the help of fans to restore this content! Thanks for the comprehension! Actually no, fuck you.]
    Even if the guroing was lazily cut, I didn't rewrite the scars it left in the other guys that lived and watched everything in horror. Although Ranzo did like the violent style of the High Mistress, so they actually took some notes of things to copy when they eventually tries to kill someone. It will be censored all the same to be honest. Eventually the Neko Samurai walked away with her wasp companions, what left our heroes begging for it to be just a dream.
    "Let me guess, you'll copy that 'Dreamysyu woke up in their usual seat blah blah blah' again next time, right?" now even Dreamysyu is snarking at me.
    NEXT TIME: Two more down, thirteen to go. What awaits our heroes next?
    "Hopefully not another long ass waiting again!" Virgin released one last drop of poison.