Plk_Lesiak's Shovelware Adventures: Yume Creations
Welcome to another episode of Shovelware Adventures! This time, we'll take a break from our favourite, the Sakura series, to take a look at a much more obscure corner of the OELVN scene. The venture into commercial visual novel development by the German fan translator working under the label Yume Creations effected in some of the strangest VNs available on Steam and beyond. Combining competent art and interesting ideas with trashy ecchi, pieces of absolutely disastrous, bizarre writing and straight up failures in the English language, these projects are all experiences that will defy your expectations – just not necessarily in the ways their authors would want them to.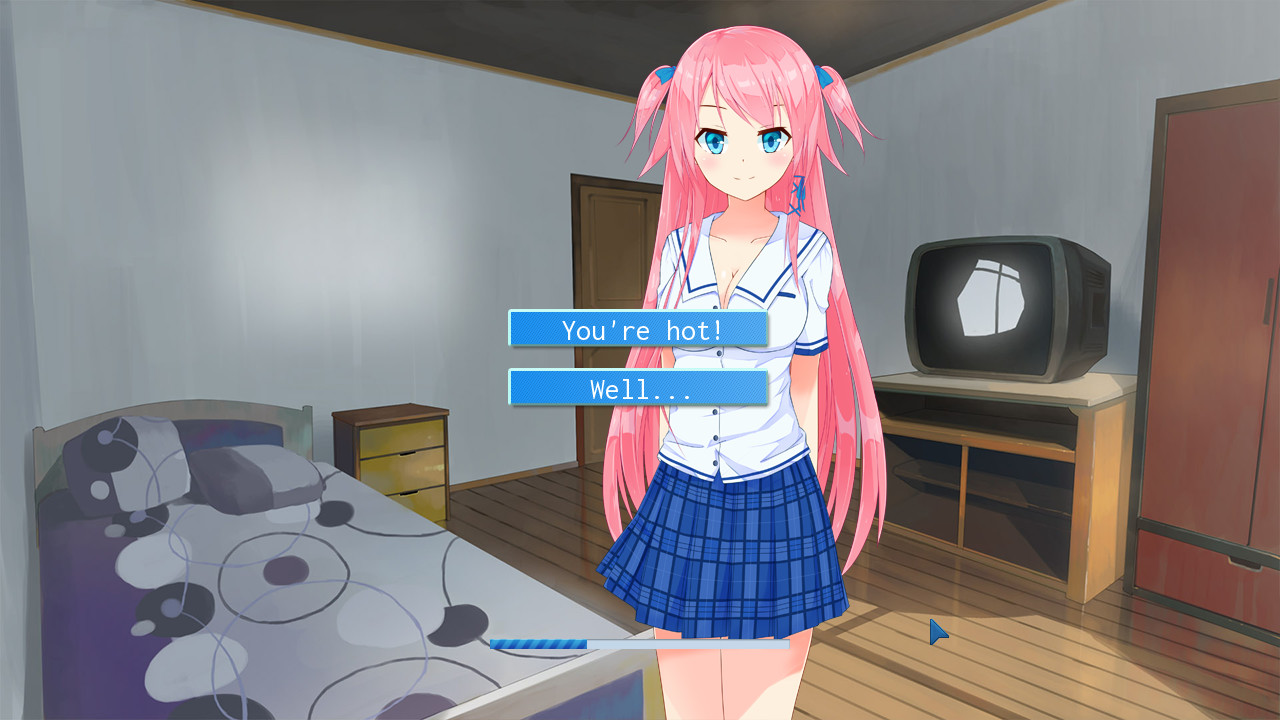 A nukige without sex scenes, this little VN offers a rather charming heroine, who sadly gets involved in a totally nonsensical plot and various sexual scenarios that are never shown to the player. In the game's story, our shut-in protagonist is forced to go out on a rare quest to buy groceries and on his way back home is nearly crashed to death by a (nude) girl falling from the sky. What follows, is a series of rather amusing interactions between the main character and the mysterious woman that invaded his life, which sadly can lead only to some literally incomprehensible and abrupt bad endings, or to a single positive one. The latter, admittedly, somewhat won me over by the virtue of being heartwarming, but was also based on some highly-questionable logic, making in turn everything that happened earlier rather hard to understand.
            The bad endings, which make little sense even after discovering the mystery central to the story and the true conclusion of the plot, along with the sexual tension constantly present in the game, building up towards non-existent hentai scenes, most likely suggest some heavily problematic development process. Because of all this, the final product is rather hard to recommend, even though I seriously enjoyed certain elements of it and ideas the author tried to implement – it is, indeed, a particularly unfortunate hunk of rabbit poo, not really offensive in any way, but hardly worth your attention.
Final rating: Rabbit Poo