Today, I made the most famous Karaage (から揚げ). I do make this often and today I thought why not start a blog with this delicious content.
Spoiler: I didn't let my chicken rest enough so it had some excess potato starch on it... but the heck with it.
Preparation: 
Sake
Corn/Potato Starch
sugar
Ginger (just a bit! we will only use the sweet juices)
Soy Sauce
Chicken ( cut them a bit larger than your normal bites, as it has a lot of fiber so it will shrink when frying)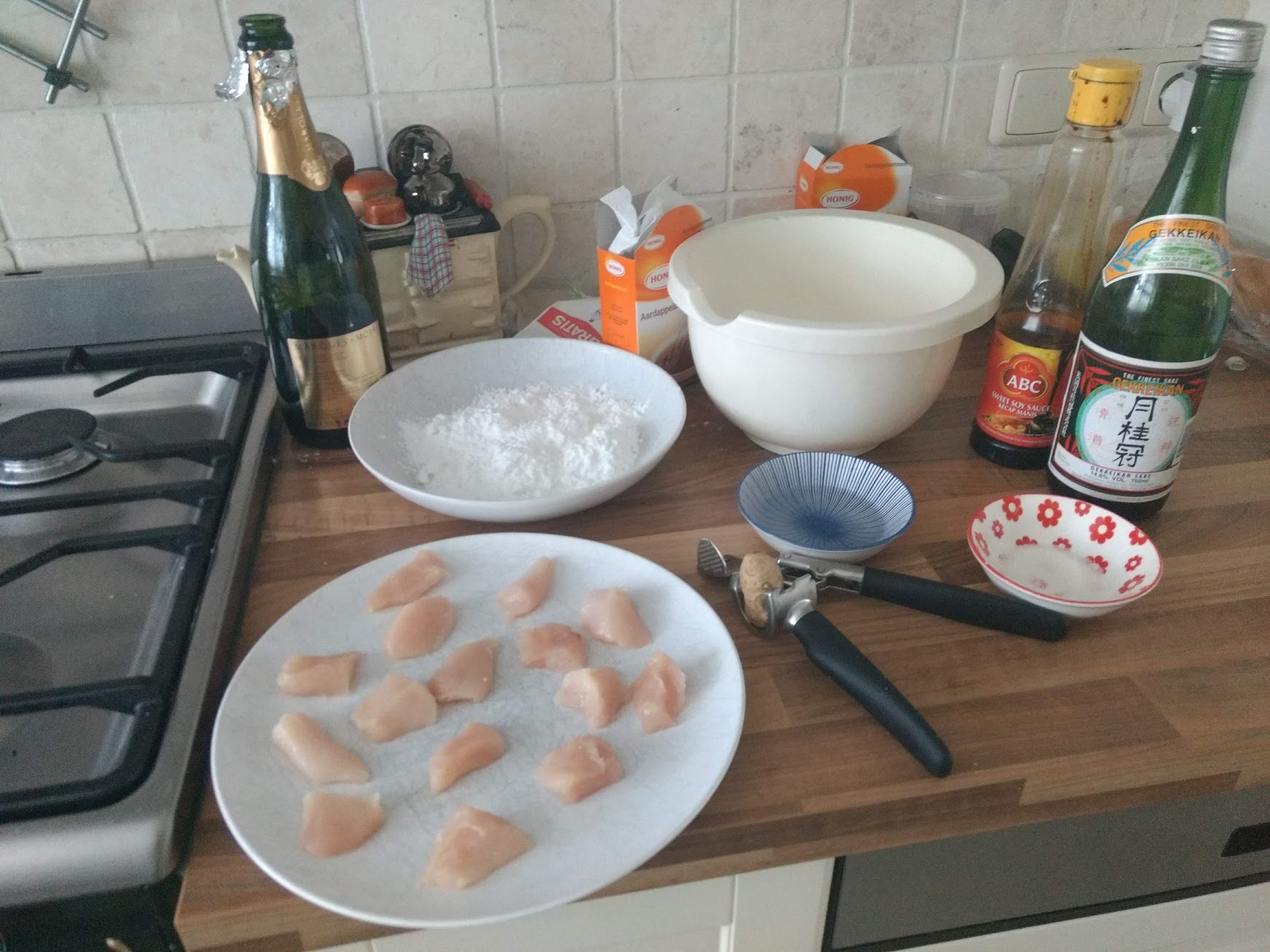 Secret frying process: 
Fry them 3 times. For best results go with 2 min on 190C, then let them rest for 1 minute. fry them again on 190C this time for 1 min, rest 30 sec. and then once again 1 minute on 190C.
I couldn't be bothered this time, probably also the reason why I have still corn on my finished product. It still tasty af tho.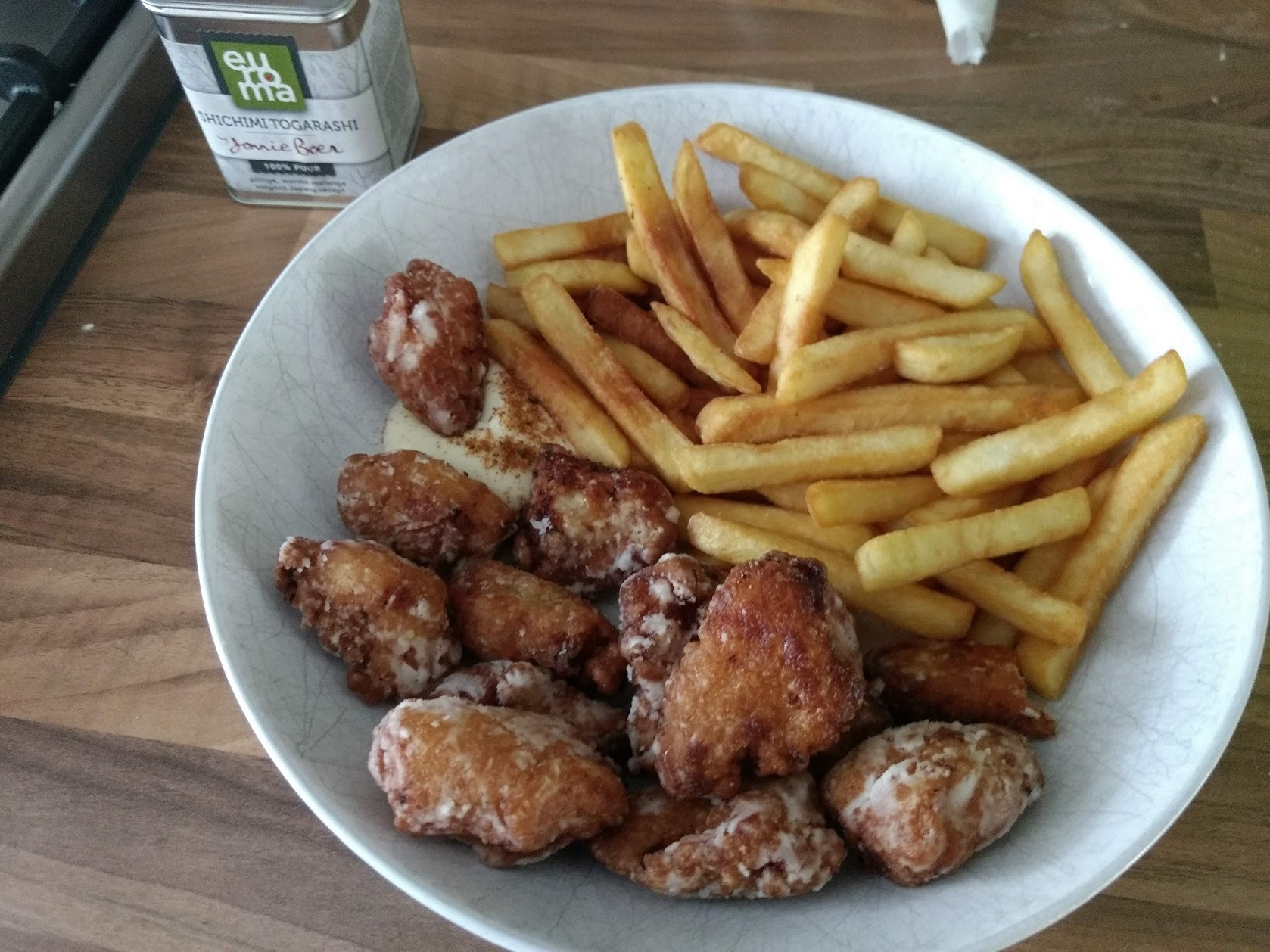 Tip: use Japanese 7 spice mix (七味唐辛子) on your mayo. 
Here is a video of me actually making it. unedited. (I didn't film the whole frying process as I couldn't be bothered...)
Enjoy the Cringe : )